We all have an idea of what love is and what it is supposed to look like. That is why when we came across Alex and Marlena for their engagement session in Corfu we knew right there and then that the images would reflect exactly that; real love.
Alexis and Marlena were two of the most carefree and in love people we have had the chance to meet and work with. We strolled around alleys in this majestic island, and photographed them kissing and laughing beneath the bloomed bougainvillea. Marlena's heartfelt smile came across so intensely that you can really tell by the pictures who much she enjoyed her engagement session in Corfu.
They were so in love and we were so happy to have had the opportunity to capture real feelings against this Venetian backdrop. Corfu is such a cosmopolitan island, full of contradictions, colorful flowers and picturesque balconies that it is always a pleasure to go back there.
We walked across bloomed gardens and photographed these two exchanging glances of love and smiles with their special meaning. The light was magnificent on the day and gave us such wonderful images. We always enjoy having engagement sessions with couples to be, as this really helps us and the couple get more comfortable with each other and the couple to feel at ease in front of the camera. It is like the perfect rehearsal before the wedding day (that was featured on Style Me Pretty here)!
Alexis and Marlena were so authentic in their reactions and expressed themselves so naturally that we could not but have an amazing portfolio depicting real love in the Venetian scenery. And this is only what couples should have in mind when having their engagement session; showing their real love for each other, being natural and enjoying the ride! We are always there to help, give tips and help you relax during the session.
Have a look at this portfolio and share with us what real love is in the comments!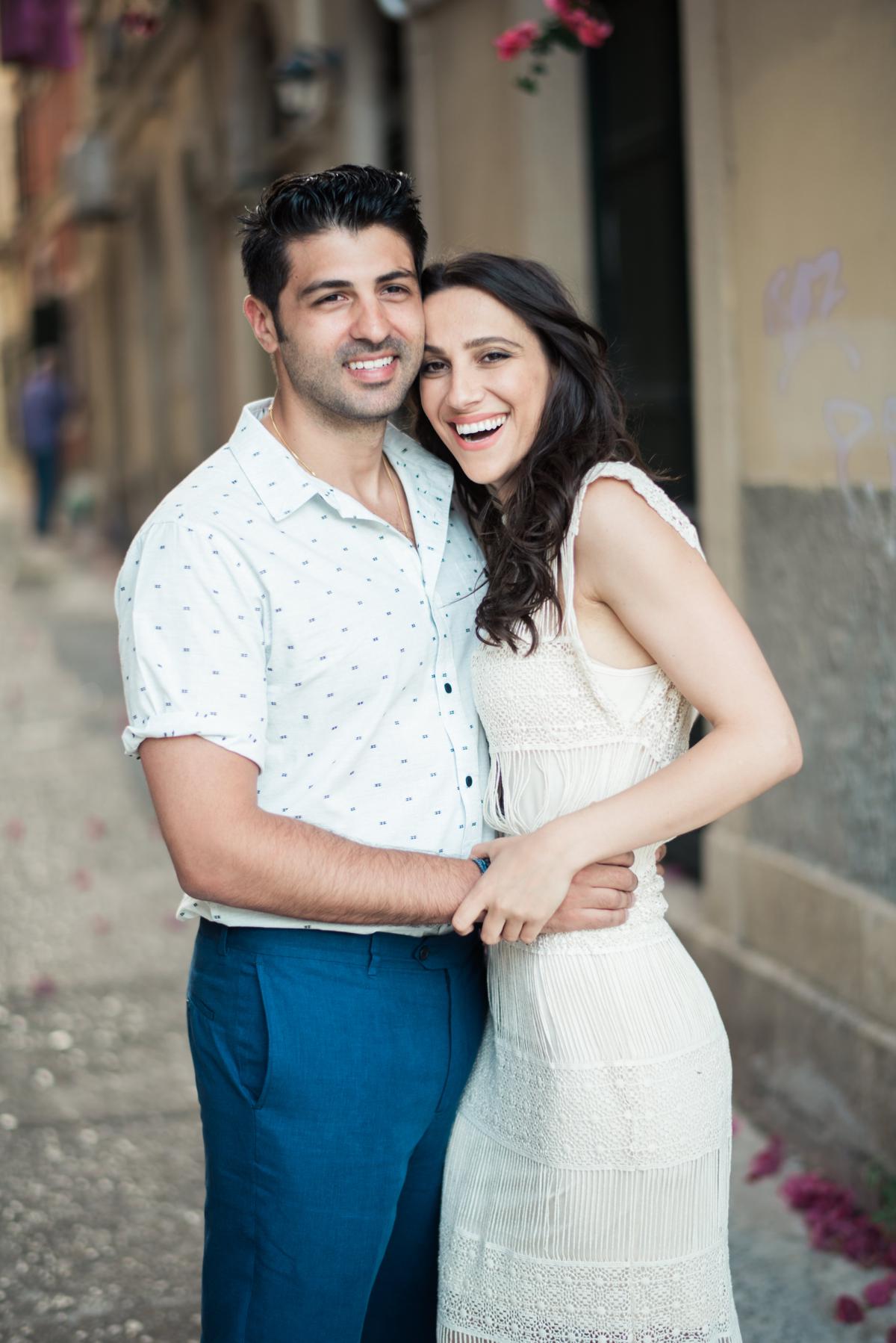 tags