Located on the Greek island of Mykonos, the island of wind, we were honored to capture some bridal portraits of Irini and Stamatis, newlyweds who just celebrated their Greece wedding. Featured on the prestigious wedding blog Style Me Pretty, we wanted to go over some of our favorite moments of the day ourselves. Soft, yet blustery winds created movement and the ever so beautiful Greek sun offered the perfect balance of light. While our passion lies in photographing weddings, we have a special place in our hearts for simple couples' sessions like this.
MYKONOS WEDDINGS
You know those classic stark white buildings? Oh yes, they were beautiful and provided the most stunning backdrop for this couple. Complemented by the deep blue sky and nestled next to the Aegean sea, we found ourselves wandering through Mykonos and working with the breeze, instead of against it. We loved a simple blue and white tablescape, masterfully designed by The Event Company, set up by the ocean for Irini and Stamatis as the remarkable scenery spoke for itself. How the talented folks over at Maria's Cakes And Cookies designed a cake to mimic the patterns of the wedding china, we'll never know! We think every Greece wedding should celebrate the traditional elements of this country in some way, big or small!
Irini was dressed in a modern and sleek Pronovias wedding gown that fit her flawlessly. Stamatis looked timeless as well – both were understated, yet wholly classic. Finally, doesn't beautiful Irini look like a model with her hair in the wind? We thought so, too. In regards to Greek weddings, Mykonos is one of the more beautiful locations and we had an absolutely wonderful time with these two.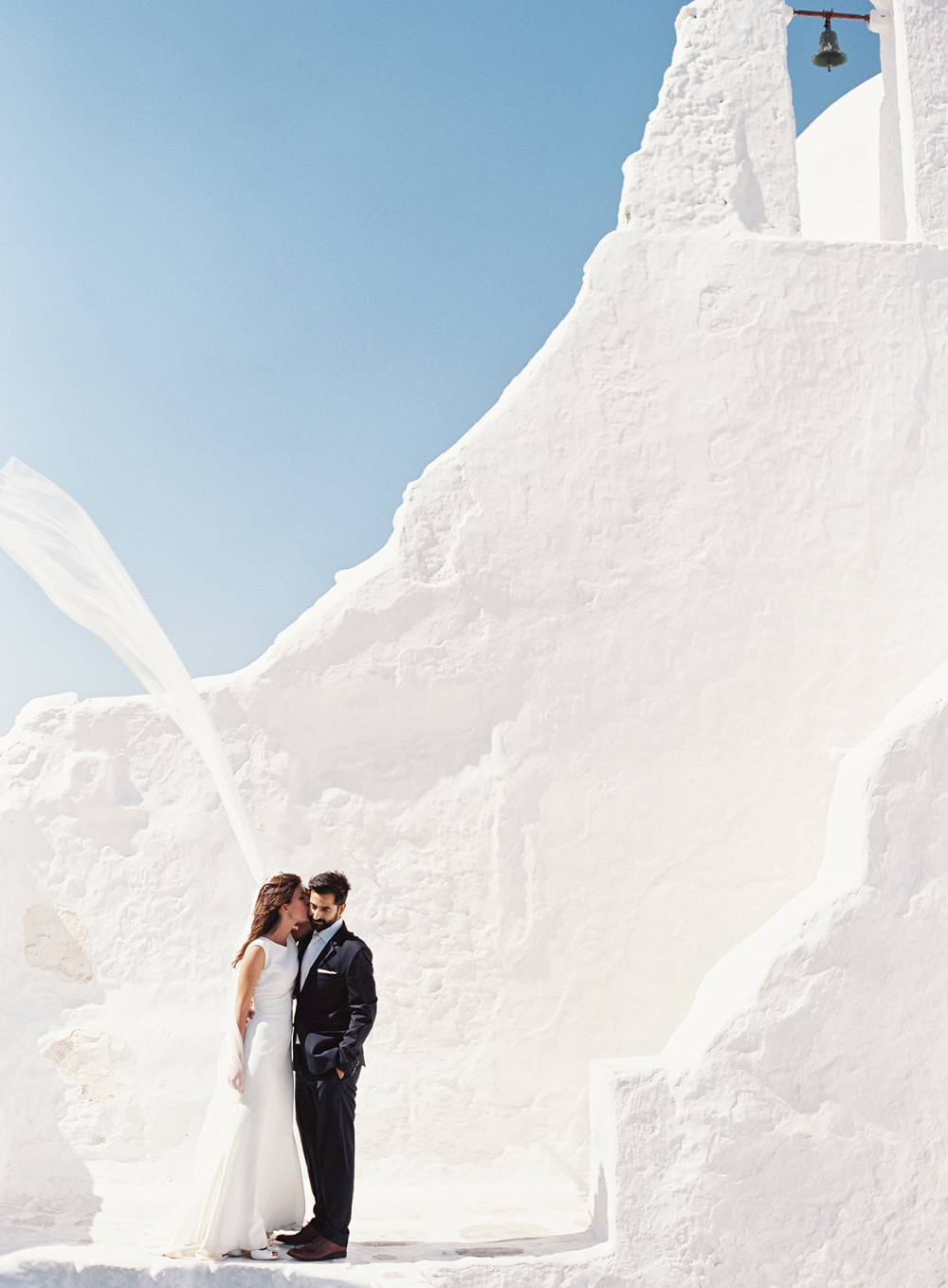 G
tags